Doing business has changed but the fundamentals are the same. Building relationships and delivering is still key to any business. At Montreal Networking Group we strive to bring individuals together that can help one another grow in their professions. Meeting key individuals from all industries can help you bring back ideas to your projects. Networking should be something an entrepreneur does religiously on a daily basis. Recent economic changes have made the popular metaphor "it's who you know" a reality. Building your network is crucial to the success of your business and your personal growth.

Our next event is scheduled for Tuesday, November 13, 2018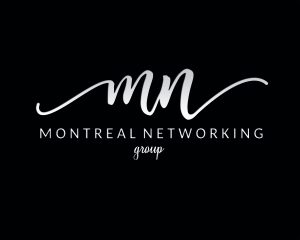 What makes us different?
MNG allows you to network with young professionals from all industries in Montreal. Our events are held at some of the most up-and-coming venues across the city and give our guests the opportunity to build their network and make lasting relationships.
We don't just want you to leave our events with a pile of cards; we want you to leave with the opportunity to continue to build meaningful long lasting relationships. We want to build a community where you will be introduced to new contacts on a regular basis.
Events are co-organized by Billy Markoglou of HealthMark and Ali Mohammadi of Global Access Group.
So why not join us? Our next event is scheduled for Tuesday, November 13, 2018

Read our new "multi-level marketing and pyramid programs" policy.